Originally posted on Style News - StyleWatch - People.com: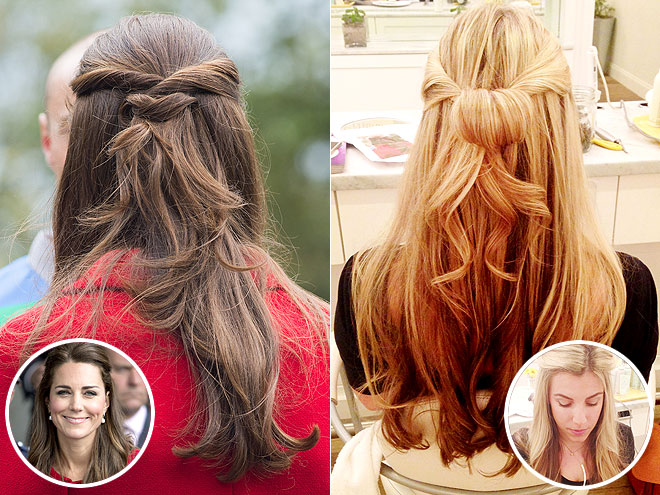 Samir Hussein/Wireimage. Inset:Tim Rooke/Rex USA;Courtesy Brittany Talarico
What it is: Being a total fangirl and bringing pictures of your hair idol Kate Middleton to the blowout bar so you can get her look (pegged to her current Royal Tour hairstyles of course)
Who Tried It: Brittany Talarico, Associate Style Editor
Why She Tried It: Because the only thing that excites me more than this gif of Prince George is Kate's hair
How crazy is it on a scale from 1 to Ridiculous? If you're getting one of her looks recreated at a blowout bar, it's a zero. They're super easy for any hairstylist to master. If you're doing it on yourself, I'd say about a 3.5-7.5, all depending on your hair type, and how good you are with a curling iron and bobby pins.
View original 452 more words